Introducing the BLL App
Already making your workday lunch work for you? We wanna help.
If you're serious about your Box Lunch Lifestyle, this app was built for you. It'll help you stay honest about the time you deserve to eat and to invest in yourself without watching the clock or setting multiple alarms. Track your daily progress and celebrate each milestone like a champ!
It's Super Simple.
No clock watching or alarm setting. Just lunch.
15-Minute FOOD Timer
Start with either FOOD or YOU. A friendly warning tells you when 2 minutes are left.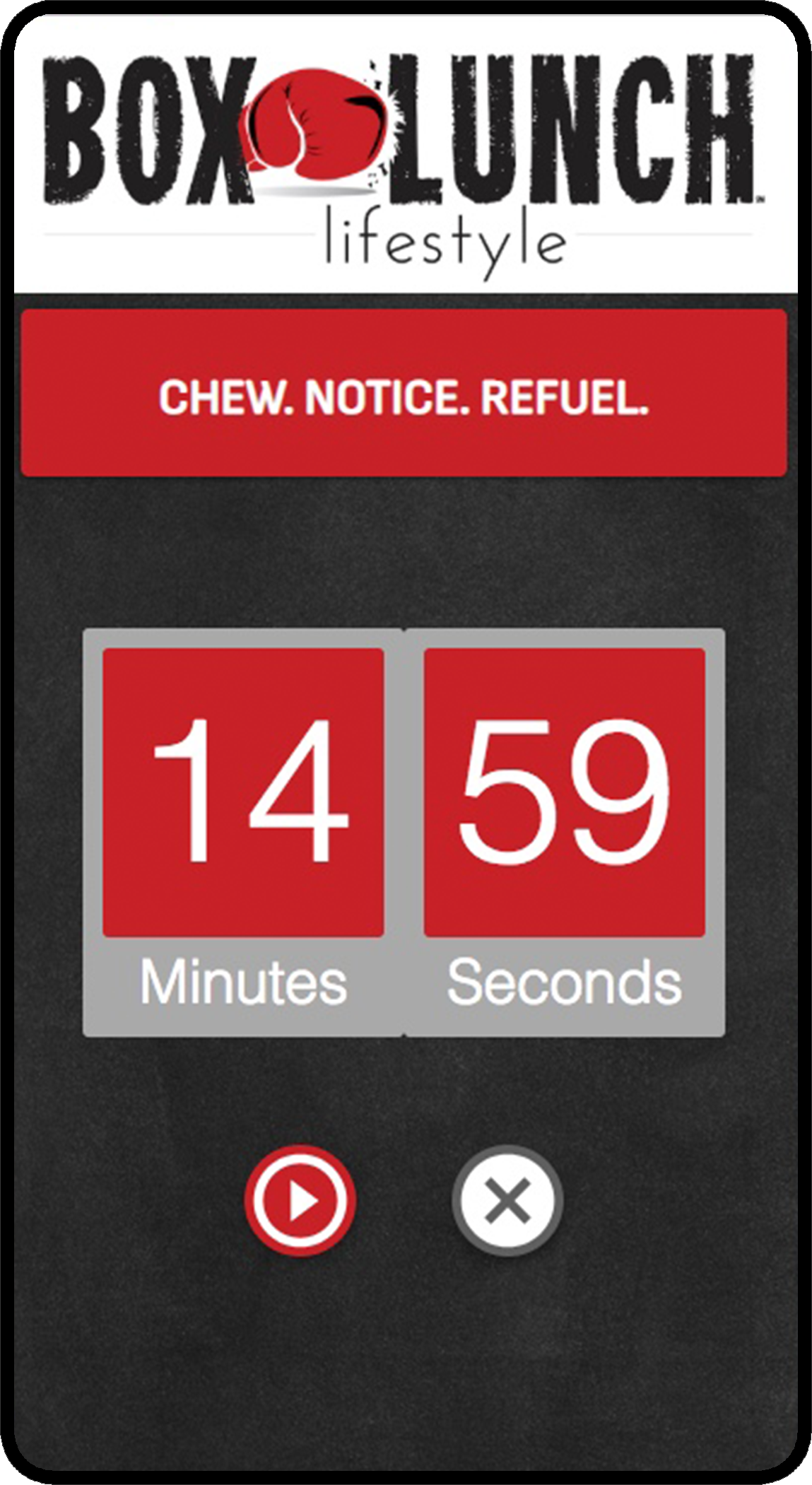 15-Minute YOU Timer
Your next round queues up automatically and starts whenever you're ready.
Capture Notes
Keep track of food you enjoy, ideas, the weather. Whatever.
Get Credit
Celebrate each day AND every important milestone. You're doing it!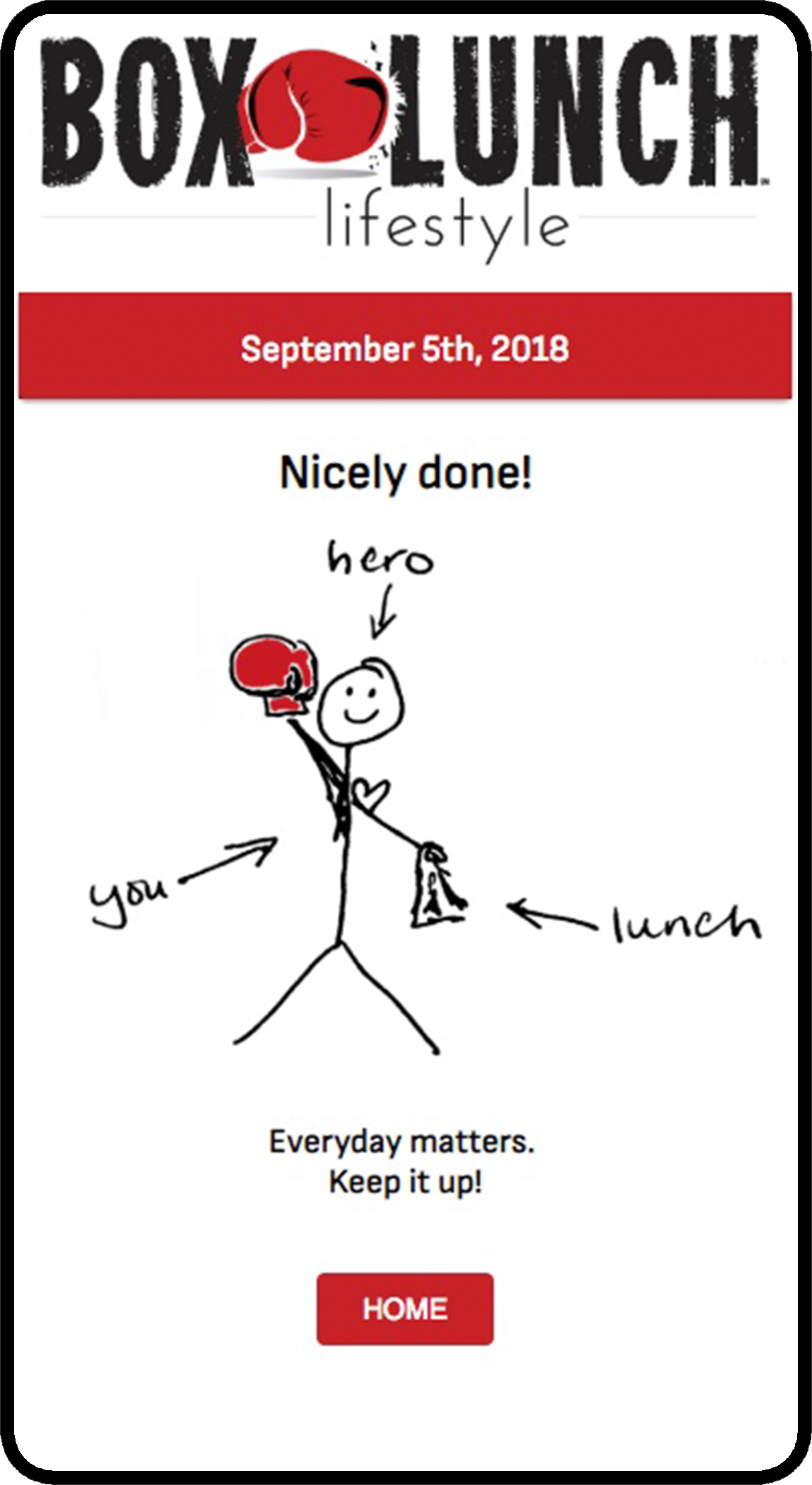 Questions We Can (or Can't) Answer
Who can I contact for technical support? This is a web-based beta version only. NO tech support is offered. (So if you lose your password, for example, you're out of luck). If the app doesn't load within several seconds, let us know and we'll troubleshoot as best we can.

Is this totally free? No in-app purchases or other badgering? It is totally, completely, 100% free. However, there's no guarantee this beta will be available forever. We'll let you know if the app gets retired, or when to expect updates.

Are you watching me? Box Lunch Lifestyle has no access to your personal data. If you're worried, please read Heroku's privacy policy. And please trust that the coaches are not tech savvy enough to watch you even if it was possible.

Wanna know how this could be even better? Definitely! Send us a message. We'd love to hear from you.

Can I change the time intervals or the sounds? This version is not customizable, but if you let us know what you'd like the option to change down the road, we'll add it to the 2.0 Features Wish List.

Wow! Did you really make this yourself?? Of course not. Our sincere thanks to the rock star Prime Digital Academy team who designed and built this in practically a heartbeat--and had a little fun with it along the way! They deserve all the credit.